In business since 1990 as India's most competent fabricator of custom stainless steel food service equipment. Aster sets up commercial kitchens for restaurants, QSR's cafeterias, hospitals, base kitchens & hotels.
Only Vendor to be prequalified by KFC, Pizza Hut, Domino's, TGI Friday's, Shakey's Pizza & Ruby Tuesday when they entered India
Only manufacturer in India for Impinger Type Conveyor Pizza Ovens & Combi Ovens.
Sole vendor of Subway for front counters & back counters in India since 2002 and the only vendor to remain unchanged during this period.
Aster has set up over 2500 prestigious kitchens including 600 Subway stores
India's top most provider of Restaurant Fire Suppression Systems as partner of Tyco Corporation for R102 & Piranha Restaurant Fire Suppression Systems
Aster supplies Ansul products under EPCG licence from bonded warehouses
Aster has a factory in Delhi, warehouses in Delhi and regional offices in Delhi, Mumbai, Bangalore and Chennai with resident representative in several cities.
Aster's USP's
Aster boasts of finest talent in food service equipment sector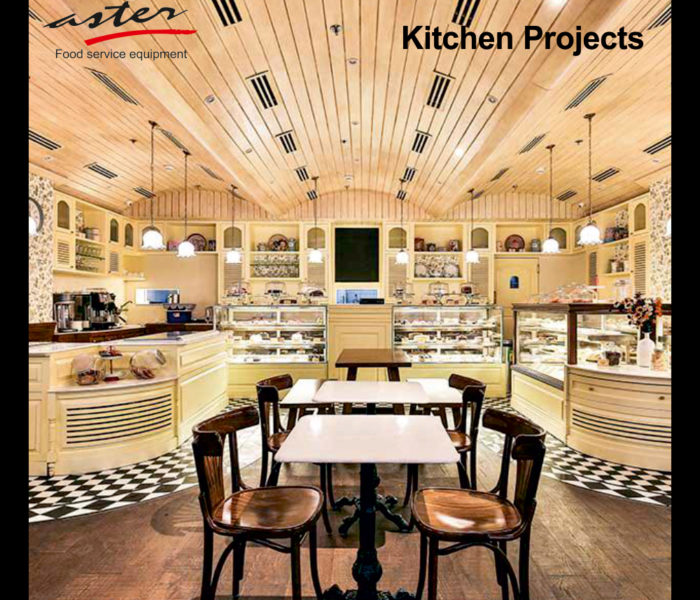 Quality and Timely Delivery
We are known for reliability, quality, timely delivery, & durability.
Trust and Long Term Association
Our brand is known for providing best value, complete trust and long lasting partnerships.
Our Organisation is known for innovation and finest talent in food service equipment sector.
Aster can design & build professional kitchens for any cuisine, format, size or location, always with a wow! factor